Events
I'm excited to announce the following upcoming speaking engagements!
Salt Lake City, April 29th, 2014
Listen To Your Mother – Giving Motherhood a Voice REGISTER HERE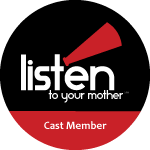 Next Up: Portland – May 1, 2014
Sales expert Tiffany Peterson shares how to turn this important business skill into something meaningful and profitable.
Learn more and register here.  Tiffany is also coming to Mesa on Thursday, April 10th! Register here.